A little debug module used for solderless debugging of production boards. More info: https://debug-edge.io (I don't own this interface. I'm just using it)
You cannot select more than 25 topics
Topics must start with a letter or number, can include dashes ('-') and can be up to 35 characters long.
README.md
ePenguin Debug Module
This is a simple breakout/expander board for the debug-edge.io edge connector. It pins out a UART port to the 3.5mm jack. It pins the debug pins (for SWD only I believe) to the various 2x5 headers.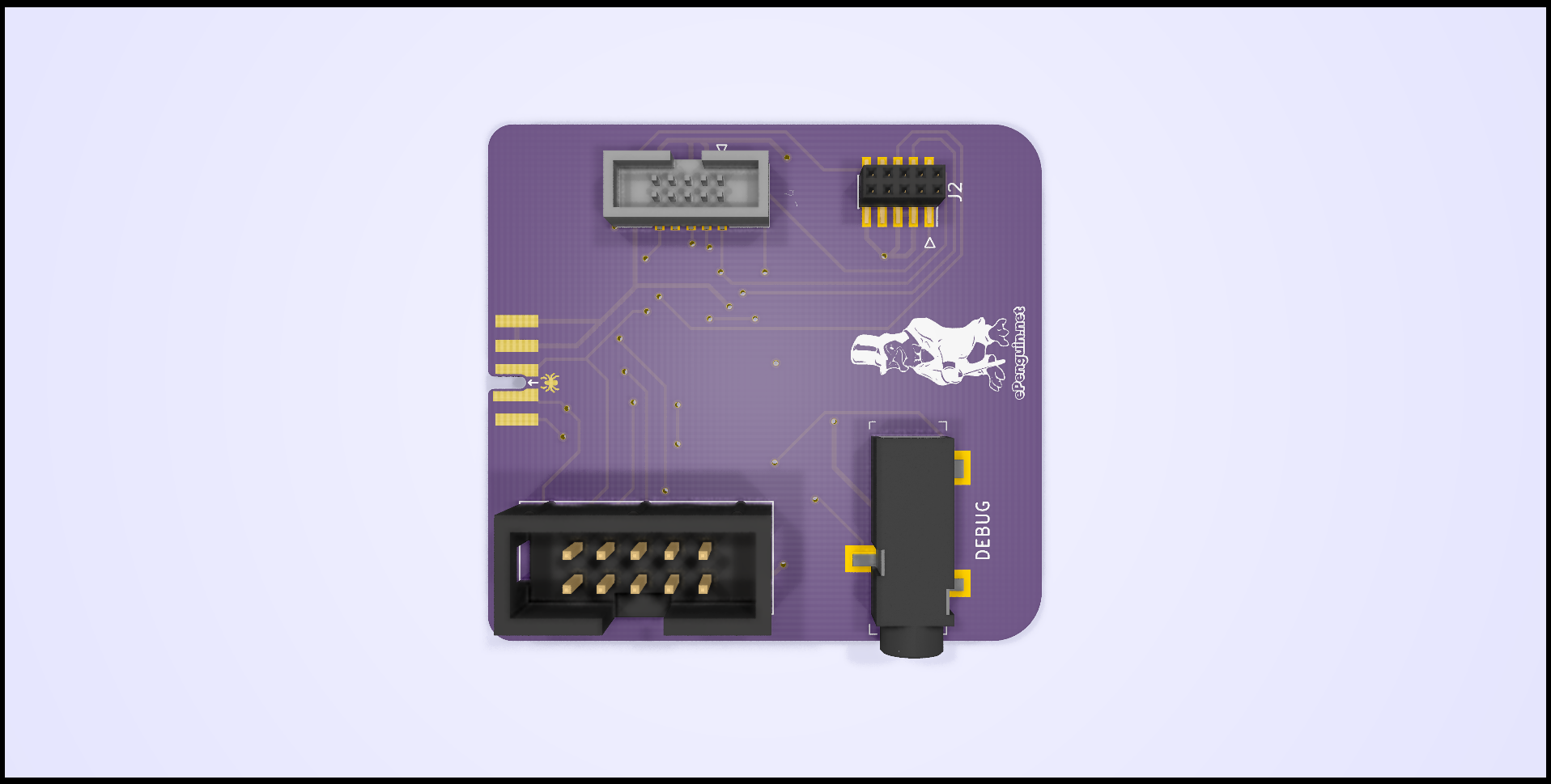 Visit Debug Edge for more info on the debug clip. More Documentation coming soon...